When I first met Laura Zerra, I thought of myself as an outdoors person, having had experience with alpine ski racing and outdoor rock climbing. During our first meeting, Laura discussed eating a live heart and the fundamentals of consuming roadkill. My assumptions about what it meant to be outdoorsy were clearly flawed. Laura Zerra is an adventure survivalist and has taught primitive survival as an instructor at Yellowstone National Park. Since then, she joined the cast of Discovery Channel's Naked and Afraid, spending 21 days surviving on a remote island in Panama. I had the privilege of working with her over the past year.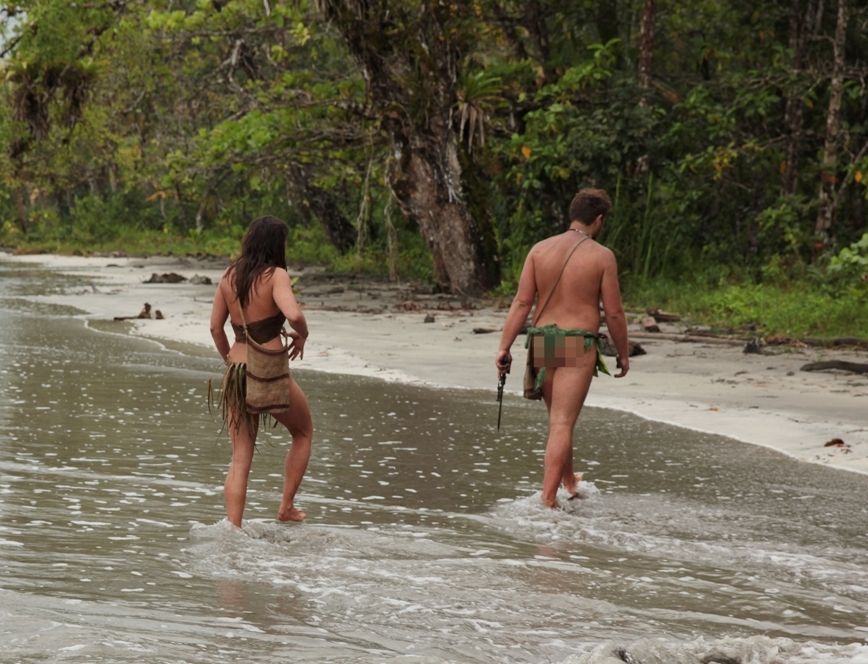 Working for Laura, our task was to create an online presence to promote her name and personal brand. What we accomplished was to answer the question: Who is Laura Zerra?, and make that information accessible to a broad online audience. This required a creative approach to branding – in essence, I needed to tell Laura's story. Understanding keyword metrics is a crucial part in understanding what people are looking for. Branding in its simplest form is giving people what they want. Our top searched keywords included "Laura Zerra unblurred photos" and "Laura Zerra naked." An adult site wasn't our intention so we settled with blurred photos of a naked Laura Zerra. We also placed emphasis on photos, videos, a YouTube channel, and sharing media through social networks to communicate Laura's latest adventures.
What Laura has is mental toughness and a genuine need to make positive changes in both her life and the lives of others. Her episodes on the Discovery Channel show her deep love and respect for animals, something that was missing in many of the contestants. This, to me, is one of Laura's most impressive attributes and a reason why Laura is also a close friend. I have no doubt that Laura's adventurous spirit, genuine kindness towards people and animals, and character will make her extremely successful. You can follow and connect with Laura at her website below. Laura also holds public speaking engagements when she isn't surviving naked.
Meet Laura Zerra on Discovery Channel's Naked and Afraid.
After the airing of Laura's episode, she was inundated with thousands of questions and emails from committed fans. We responded with a Reddit interview in Belmont, New Hampshire. Kudos to graphic designer, Zubair Parkar, for putting this together.