A Certain Sacrifice was shot as a student film. Madonna Ciccone was 19 when she co-starred as the female lead in the $20,000, hour long production. At the time, Madonna was unknown; however, she demanded payment for her work. The director, Stephen Jon Lewicki, required Madonna to sign a release in exchange for 100 dollars for her work only because she was short on her apartment rent. Later when Madonna became successful, she tried to buy the rights from the director for 5000 dollars. Unsuccessful, she then attempted to ban the movie from being seen. Lewicki refused citing the release form she insisted on earlier.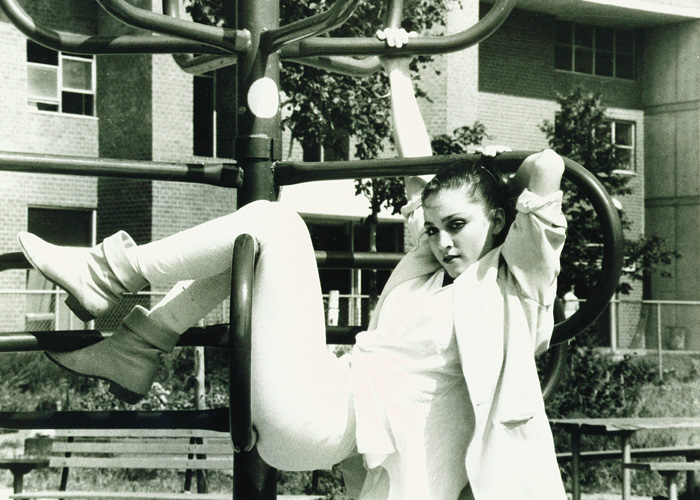 A Certain Sacrifice is a time capsule of New York City in the early 1980s. Lewicki describes it as a "new wave, Lower East Side, post punk" film. Branded Entertainer is working closely with Lewicki to design, develop, and protect a brand showcasing his work as a film producer. More importantly, Lewicki wanted others to experience what it was like living a dynamic and completely unpredictable life in New York City.  Its style is unique. Its audience, even more unique.
When the film was released in 1985, this was the original opening disclaimer: A Certain Sacrifice is a rare piece of music history. Originally shot on Super 8mm in 1979, this film exhibits a raw and intimate experimental film style. Due to the limitations of the original medium, some technical inconsistencies may be apparent.
Entertainment Lawyer, Michael Loggia, is currently working on copyright matters to protect Lewicki's creative work and prevent others from infringing the very important rights afforded to artists. If you're in the entertainment industry (singers, songwriters, dancers, actresses, and producers, to name a few) I'd be happy to discuss steps you should take to protect your work. Call me at 213-207-6673.