Your emotional appeal affects how people feel and how they describe you. Branded Entertainer helped Katie Armstrong, Founder at The Om Collection, create a personality for her brand, a fashion company specializing in handmade and artist inspired clothing. The Om Collection enables people to look as fabulous as they feel through functional clothing.  We first ask ourselves how people can benefit from a personal brand.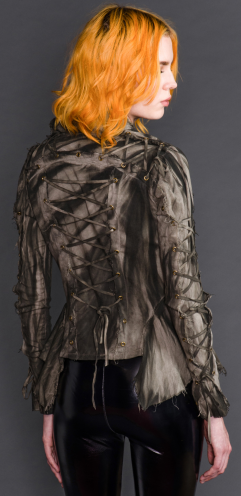 We helped establish a Google advertising campaign for the Om Collection in several states including California, Colorado, and Texas. Through search engine optimization, Google Advertising, content management and production, and strategic partnerships with tastemakers, The Om Collection increased unique visitors by 138%, reduced their bounce rate by 50%, and increased their revenue by 169% compared to the previous 5 months.
About Katie Armstrong, Founder of The Om Collection
The OM Collection hopes to re-empower people to use their outward appearance as a statement of their internal world. We are our greatest piece of art work, when done right, fashion (or costuming) can stop people in their tracks, cause them to question the status quo, and possibly even wake them up. Once broken from the spell of the masses, it is much easier to see the world as a blank slate, to live from a place of optimism and to command the world around you.
As the owner of The OM Collection, I feel honored to present to friends, family, and strangers alike a collection of clothing designed to inspire. My hope is to provide clothing that allows people to feel good moving and that encourages them to embody the divinity that is within each of us. In meeting and working with artists and designers from around the world, I am learning how to truly embody a lifestyle full of inspiration and love. I wake up every day excited to do my job and to communicate with the legions of forward thinkers who are trying to live every moment and make every choice from the perspective of an artist, yogi, and guardian of the planet.
Find your functional fashion at The Om Collection.